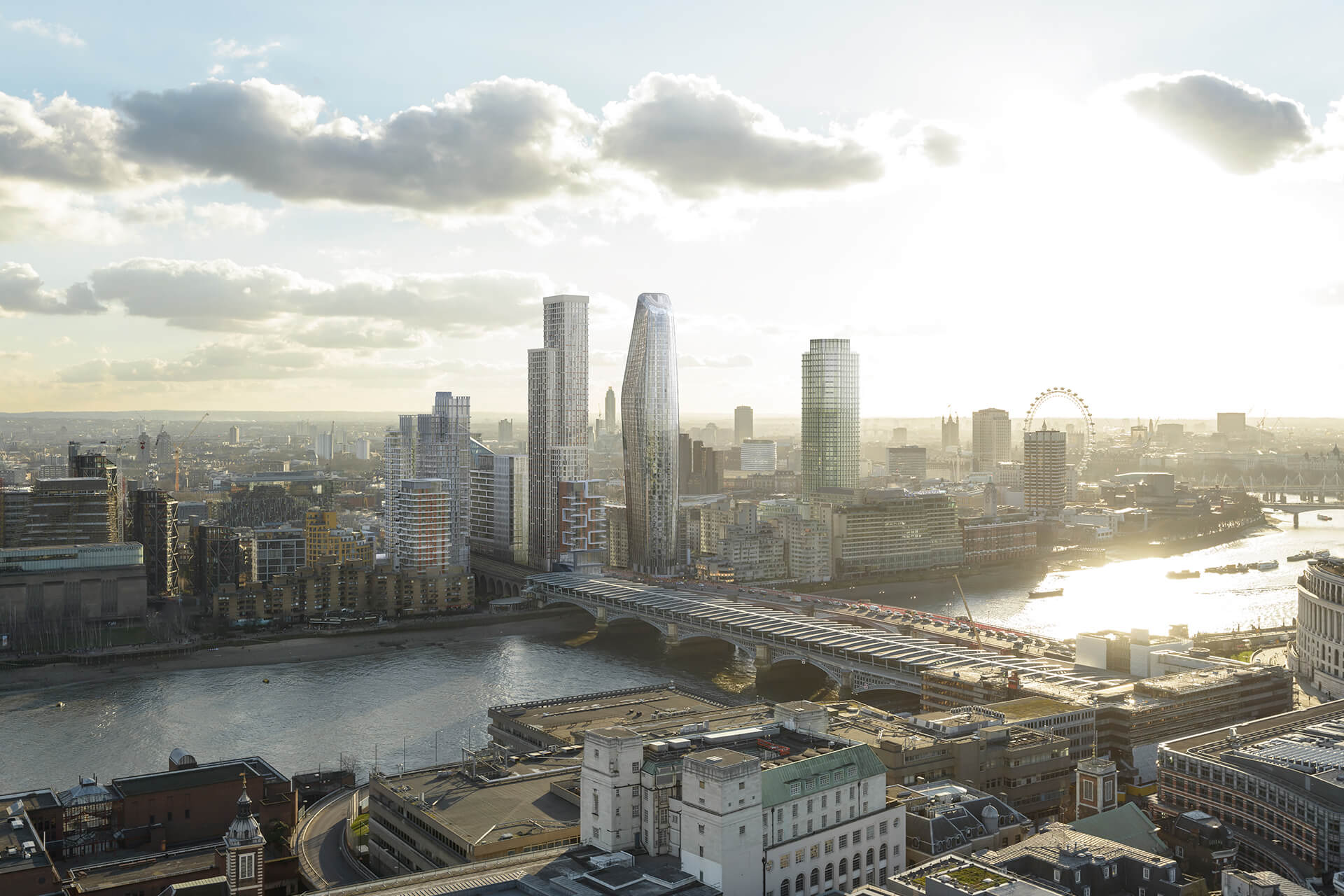 London's Evolving 2030 Skyline
December 14, 2018
Written by: VH, BBC
Photographed by: Visualhouse
Visualhouse London released their impression of how London's skyline may look in the year 2030, and the results are remarkable. The point of view from The Shard's gives the ability to create a mock skyline that incorporates skyscrapers that already have planning permission. The artists image also include The Pinnacle, started in 2008 but has been stalled, as well as The Scalpel.
As of 2016, a total of 436 new projects were headed for the London horizon. Of that number, 114 were in the pre-planning stage, 233 received approval and 89 were actually in the process of being constructed. As of yet, London's high rise buildings have all been a bit scattered. The predictive renderings show hope that the new and improved London skyline will take on a bit more of a definitive shape.
Based off of the plans that are tentatively being made, it seems that there will be 2 consolidated developments of towers - one in the City of London and the other along Blackfriars Road. While the precise number and location of projects are not set in stone, the transformation of the city's lasting skyline is assured. As of yet, Visualhouse teamed up with Dan Lowe to create the predicted skyline for your viewing pleasure.