November 19, 2018 - Comments Off on Luxury Living is not just in Mayfair, New Residences in Canary Wharf are Raising the Bar – The Spire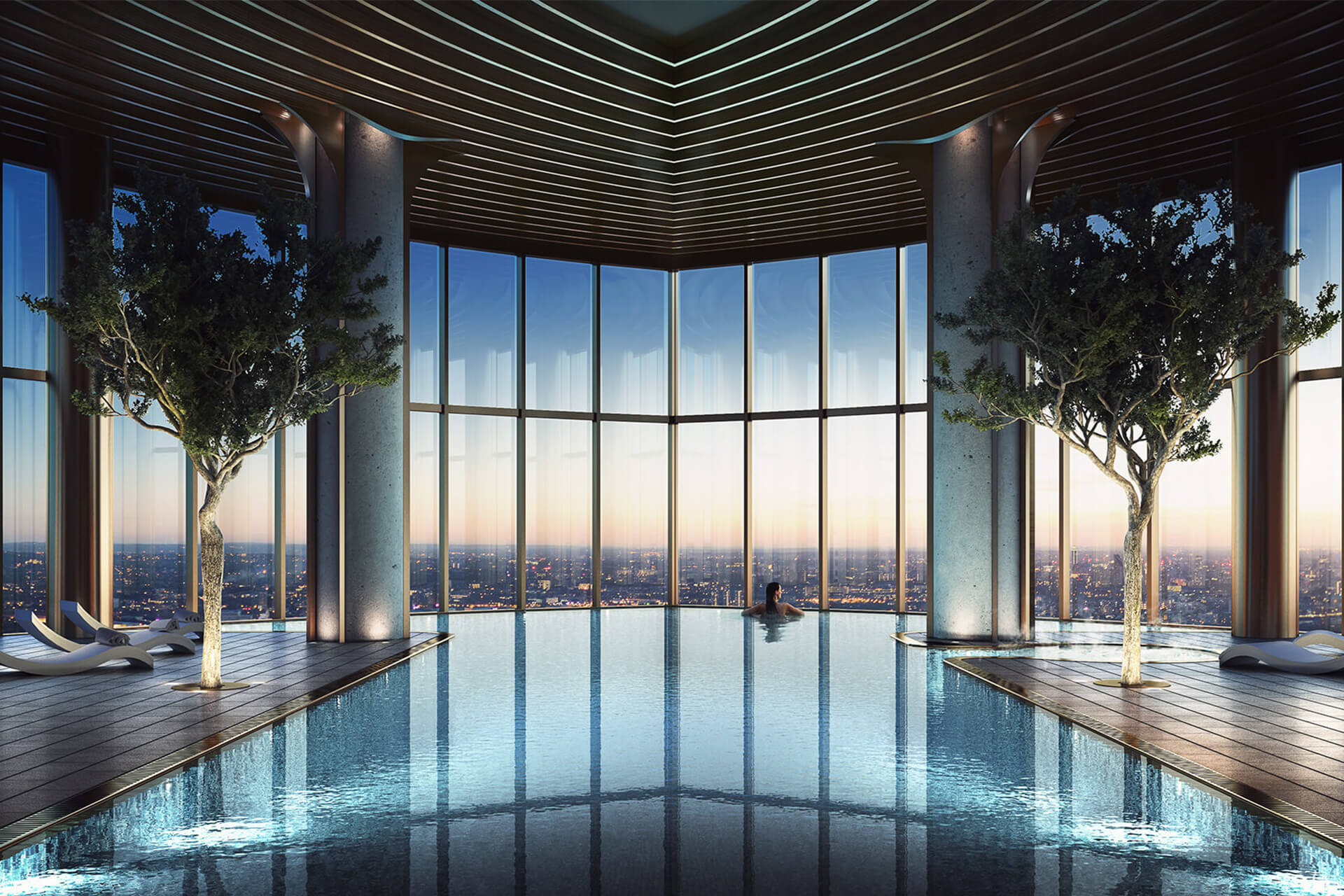 Luxury Living is not just in Mayfair, New Residences in Canary Wharf are Raising the Bar - The Spire
November 19, 2018
Written by: INDEPENDENTCO, VH
Photographed by: Visualhouse
Get ready Canary Wharf, there are some major changes on the horizon - literally.  The Spire, built to stand 771 feet tall, will soon become the tallest building in Western Europe. Sizable promises have been made by developer, Greenland Group, that the tower will feature a slew of "five -star lifestyle amenities".  The 67 floor tower will include a spa, swimming pool, gym and fitness studio, cocktail bar and cinema room. Seems extravagant - that's the point.
But this £800 million dollar building is not just for the upper class.  As part of a planning agreement with Tower Hamlets Council, the developer is required to make sure that 30% of all the apartments in this complex are considered affordable. Although some locals may feel this building is out of scale for what they consider to be "the norm", Wehnhao Qian, managing director of Freeland Investment Ltd. disagrees. "We believe that there is always a demand for best in class property assets...there will be a significant demand for the apartments within this tower from both the UK and overseas."
By bringing in such a unique style to the area, it is important to keep people informed and get them excited about the upcoming changes. Greenland Group teamed up with Visualhouse to do just that. Giving a stunning, yet accurate depiction of the uninterrupted views and luxury amenities this project offers, the VH team produced renderings that allow you to experience the venture before it is actually completed.  The developer and teams are confident that these residences will be filled in no time. The project is scheduled to be completed by 2020.