December 14, 2018 - Comments Off on New York's 425 Park Avenue Skyscraper Officially Tops Out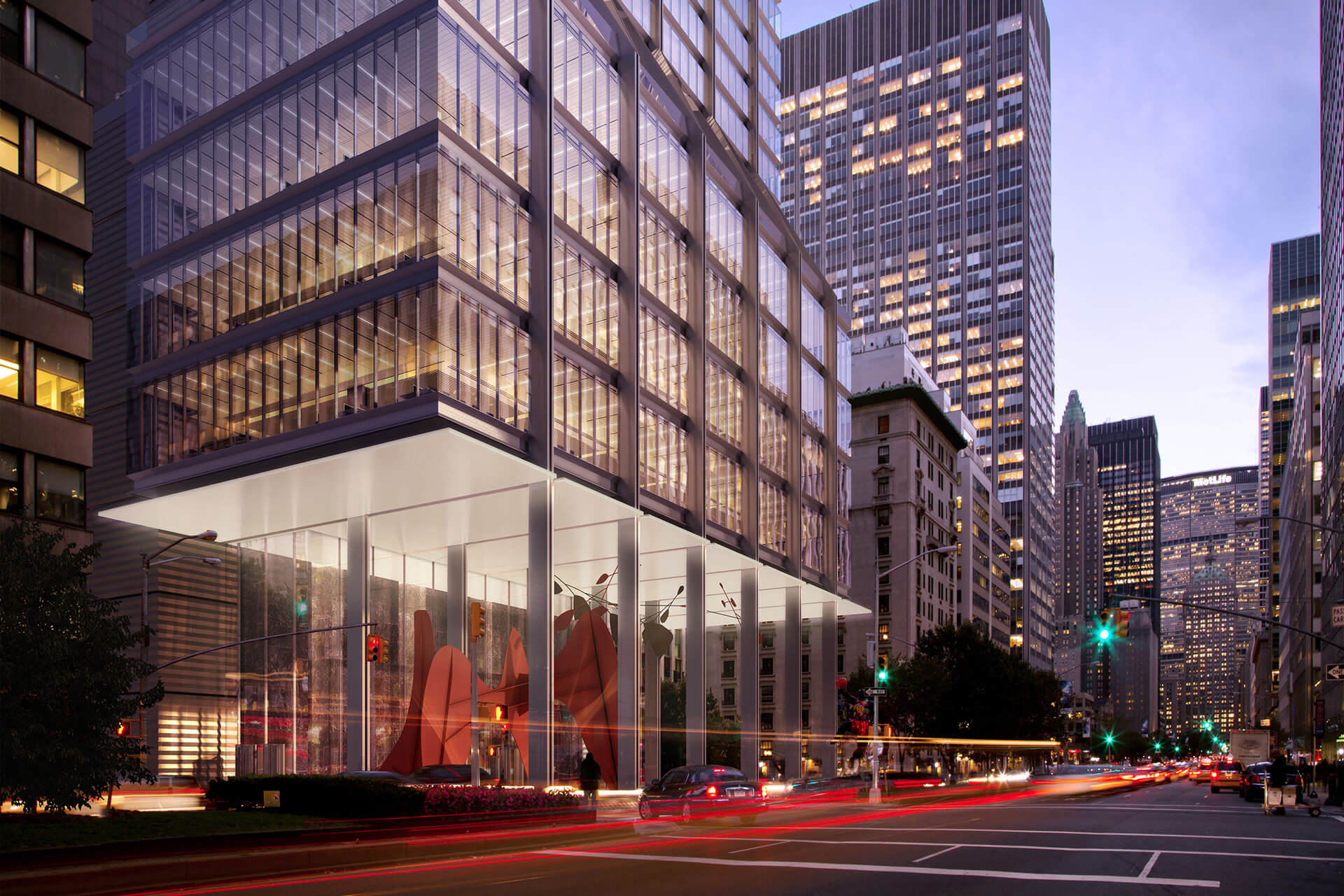 New York's 425 Park Avenue Skyscraper Officially Tops Out
December 14, 2018
Written by: VH, DEZEEN
Photographed by: Visualhouse
Earlier this month, Norman Foster and his team celebrated a major construction milestone in New York City. They hoisted that final beam atop the 425 Park Avenue Skyscraper, officially topping out the building. The completed project will be the first office tower to occupy a full block on Park Avenue in over 50 years. It has been said that this tower will "set new standards for workplace design" and the city is enthusiastic.
"The design for 425 Park Avenue emerged as a response that is respectful of its historical context, while reflecting the spirit of its own time" said Foster. The high-rise building features tapered steel and concrete structure, which outlines three stepped volumes.  This type of design will allow for column-free and open work space layouts - every company's dream. There will be an amenity floor that is located strategically to make the most of the park views. This space will include dining areas, meeting rooms as well as a meditation room for all of your namaste needs.
"The building's design is about providing a sense of light, air and space within the dense urban environment of Manhattan".  That design aspect is much appreciated for the locals who recognize a breath of fresh air in a crowded city. Earlier on in the design process, the Foster + Partners team linked up with Visualhouse to create CGI images that can help get a feel for how the building would fit in - or stand out. Having acquired the future rights to redevelop 425 Park more than 15 years ago, it is exciting to see the project become a reality.