November 28, 2018 - Comments Off on The Future of Abu Dhabi's New Cultural Hub – Saadiyat Island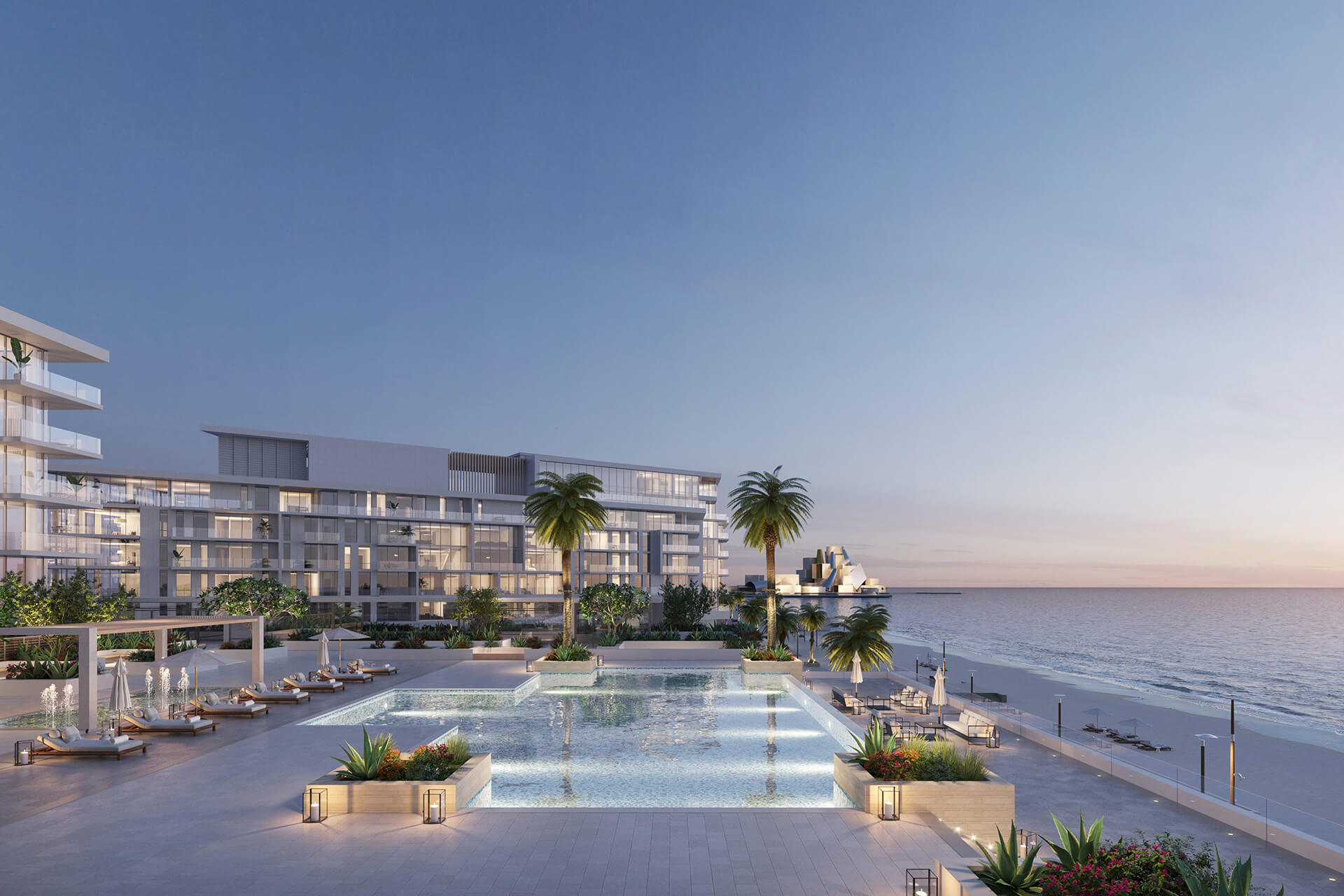 The Future of Abu Dhabi's New Cultural Hub - Saadiyat Island
November 28, 2018
Written by: TDIC, VH
Photographed by: Visualhouse
Imagine yourself on vacation, walking along 1.2 kilometers of pristine beach, blue waters, white sand between your toes and not a worry in the world. Now imagine yourself not on a vacation, but actually living there. That is what Mamsha Al Saadiyat will bring to the table. Saadiyat will never be the same once it encompasses this "first-of-its-kind" beachfront residential and retail destination.
Saadiyat Island has always been known for possessing three of the world's most iconic museums, as well as being a prime retail destination - otherwise known as The District. Mamsha Al Saadiyat is prepared to become a dynamic and inspirational location among the rest of Abu Dubai's social scene.
Featuring 461 properties, the Mamsha Al Saadiyat structure will offer a scope of lofts, spacious apartments and townhouses. You can choose between 1-4 bedrooms apartments or townhouses, each featuring high end finishings. These designs, touched with contemporary glass, timber and metals are created specifically to manifest a calm and sophisticated feel while also embodying that lively beachfront community. If that's not enough, the development will also host a myriad of premium amenities including gymnasiums, swimming pools, landscaped gardens, playgrounds and more.
Currently under construction, Mamsha is on track to be completed in 2018.  While being built, it is important to keep the locals and visitors enthusiastic about the finished product. The developers on the project were able to work with the Visualhouse team to create realistic renderings and a remarkable video of what the final outcome would look like. These professional images are key to keeping everyone eager and excited as they await new development. Take a look-you will not be disappointed.